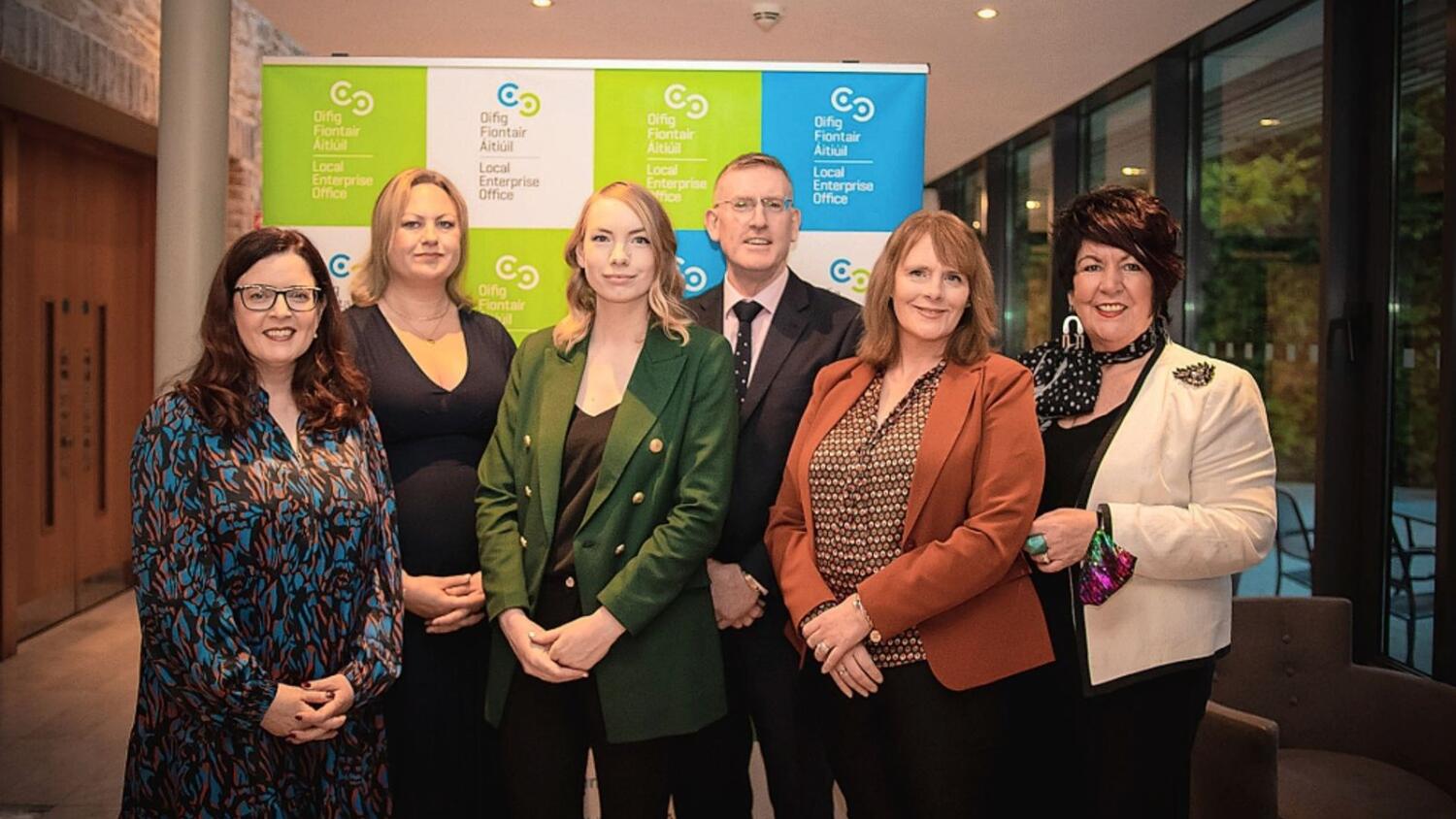 National Women's Enterprise Day
Delighted to facilitate a panel discussion as part of National Women's Enterprise Day 'Our Future Our Way' events with the Cavan Business Women's Club in the Farnham Estate in Cavan on 13th October 2022. On the panel were Ann Rudden – CEO Aine's Chocolates, Tara Walker – owner East Coast Cookery School, Author & TV Chef, and Aisling Kirwan – COO Positive Carbon.
National Women's Enterprise Day, Ireland's largest female enterprise event is a full day programme to promote, encourage and stimulate female entrepreneurship across Ireland. It is designed and led by women and is an annual high point in promoting entrepreneurship to women in Ireland. The Local Enterprise Office along with Enterprise Ireland provide a wide range of help, incentives, training, and development programmes to female entrepreneurs.
While help is available all year round, National Women's Enterprise Day turns the spotlight on female entrepreneurship. It attracts widespread media attention. It opens the prospect of entrepreneurship to women who may not have considered it before. It highlights what support is available. It provides valuable networking opportunities and connections with industry experts. And it celebrates the achievements of women in enterprise.
It tackles the real-life subjects affecting women in business. While finance, marketing, innovation, and new product development are important, so too are family, well-being, and mental health and these all have their place in National Women's Enterprise Day. The programme and the pace create to combine a heady mix of education, motivation, and inspiration.
Categories
Latest News
Tags